Been hearing the word 'resin art' a lot lately? You're not alone. Resin art is a medium that has been gaining popularity in recent years. This is due to the many benefits that resin art offers, including durability, versatility, and a supreme finish. The best part is that even beginners are creating gorgeous artworks using epoxy resin as the medium. No wonder, it is trending and for all the right reasons. Let's see why!
Durability Of Epoxy Resin
Durability is one of the key reasons why resin art is so popular. Resin is a highly durable material that can withstand damage from water and other environmental factors. It becomes unbreakable after curing fully. This makes it perfect for use in a variety of settings, such as homeware, bathrooms, and kitchens. Whether you're creating a piece of fine art or a functional object like a piece of jewelry or a piece of home decor, resin art can hold up to the test of time.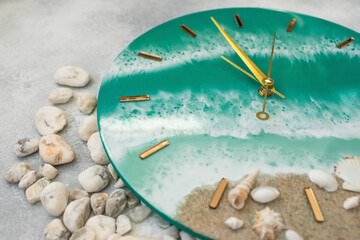 This particular property of epoxy resin makes it a great choice for preservation.
Preservation (Varmala, Photographs, Other Memories) using epoxy resin art
With resin art, you can preserve memories, photographs and varmalas by giving them a new life, and a beautiful frame, that can be displayed and admired for years to come. The process involves mixing a clear epoxy resin with pigments or other embellishments, and then pouring the mixture over the item to be preserved. The resin hardens and creates a glossy, protective layer that helps to preserve the item and prevent it from being damaged by the elements.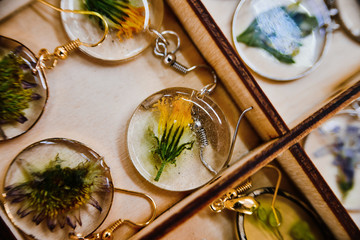 Versatility Of Resin Art
Another benefit of resin art is its versatility. Resin art can be used in a variety of ways, including in jewelry making, home decor, and as a medium for fine art. The possibilities are endless when it comes to resin art. You can create pieces that range from simple and minimalist to complex and abstract. The type of resin you use, the pigments and other materials you add to it, and the techniques you use to create your piece, all influence the final outcome.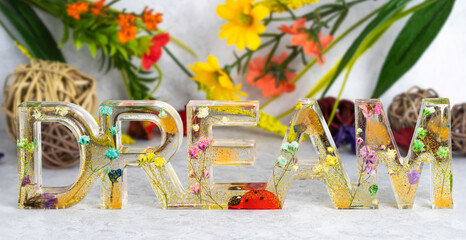 With resin art, you can make what you can dream of! Well, mostly yes.
Food-contact safe
With resin which is food contact safe, you can easily create serveware and include a variety of colors and designs to your collection. The best part is that once you learn the process, it is easy to use and super handy when it comes to bringing ideas to life.
Just remember here - Always use ASTM-D certified resin systems and check with the manufacturer if the resin is food contact safe. For example, our epoxy systems are all ASTM-D certified and food contact safe.
Adhesiveness to most materials
This brilliantly adds to the versatility. Resin can be used with wood, with metal, with cement, mostly with anything but NOT water. Moisture and resin are not friends. 
Being adhesive to most materials enables creation of beautiful artworks such as river tables (you might have seen them, they are premium, luxury, elegant tables which look quite raw and classy!), different shaped artworks with MDF as the base.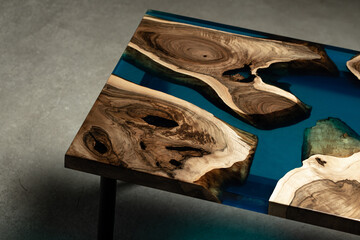 Cast, Coat or Create Afresh
With a versatile material such as epoxy resin, you can cast items, like flowers etc. and make appealing jewellery, home decor items or even furniture.
You can coat your existing artwork with epoxy resin and enhance the overall gloss and finish by multiple levels.
Or, you can just create a completely new piece using silicone molds or MDF bases by just using resin systems, epoxy pigments and other related accessories.
Supreme Finish
The supreme finish of epoxy resin is achieved through a combination of proper mixing, pouring and curing techniques. Firstly, epoxy resin should be measured and mixed in precise ratios, as specified by the manufacturer, to ensure that it hardens properly. For example - the mixing ratio of bestselling Pourfect Art Resin is 3:1 by weight.
Secondly, when pouring the resin, it should be done in a controlled manner, to avoid bubbles and ensure a smooth surface. You can also buy an epoxy resin system with an auto bubble release mechanism just like that of Pourfect. It can make your life a lot easier.
Lastly, the curing process should be done in a controlled environment, with the right temperature and humidity, to ensure that the epoxy resin hardens fully and reaches its maximum strength and clarity. 
With all these steps done properly, the epoxy resin will have a high-gloss, mirror-like finish that is durable and resistant to scratches, and other environmental factors. The supreme finish of epoxy resin is a perfect way to enhance the overall look and feel of any surface, and the results are often stunning.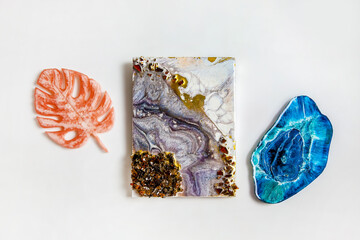 If you are not someone looking for a glossy finish, you can always create the artwork and then sand it to reduce the gloss. Just use Resin Polish after sanding to give it a subtle shine and consistent finish.
Beginner-Friendly
Last but not the least, using epoxy resin to create marvellous artworks such as geodes, resin tables, river tables, mantra frames, wall clocks, coasters, trays, keychains, bookmarks etc. is simple and easy even for a beginner. All you need is a mold, the right epoxy system, resin pigments and a touch of creativity. Experimenting with pours can teach you on the go about different resin techniques. You can always refer to our Blogs Section on the website - Learn Resin (Tips and Techniques) to expedite your learning curve.
If you are a beginner considering resin art, you should check out the Resin Basics section covering the commonly used terms, safety guidelines and general 'gyaan' on using epoxy resin to get the best results.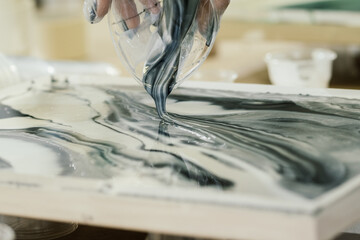 Start Your Resin Art Journey Today
Curious to try your hand at this trending art form? Why wait? Pick a pre-curated resin art kit and get in the creator mode. We believe our artists are our extended family and love to promote their work - so, if you do happen to share your work on social media (Instagram), you can tag us using @pourfect.in and we'll make sure that your posts/stories are reshared for higher reach.
Happy perfect pouring with Pourfect!